It's that time of year again. Time for the fun and eventful Minnesota State Fair! We hope you are as excited as we are! When you have your fill of entertainment and food from the fair, come on over to Toppers & More in South St. Paul for some great deals on truck toppers, covers and more! We have several special offers that are only good for the duration of the fair: Aug. 25 through Sept. 5!
Here's a breakdown of our awesome State Fair Specials:
ARE Toppers
Get $150 off ($50 instant and $100 mail-in rebate)
Not valid on all models so check with us to know which ones are eligible for the savings!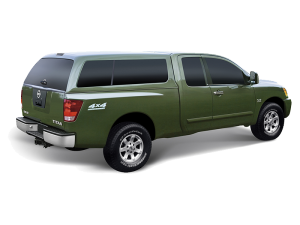 Access Covers
Original or Lorado for $409
Tonnu Sport for $299
Install not included
Bedrug Premium Bedliner
Get $50 off!
Husky and WeatherTech Floor Liners
$99 for most part numbers!
UnderCover
Swing Case for $189!
AMP Research
Get $25 off a Bed Extender
Take $100 off Power Boards
Finally, you can get a FREE E-Z Retriever with any purchase of $850 or more!
The above deals are not combinable with other product coupons or rebates. Also, only one offer per product. Please visit with us at Toppers & More for details on all our specials!
If you've been waiting all summer to get a topper, cover, bedliner or other accessory for your truck, now is the time! We have great products in stock that can meet any need and budget. Our expert sales staff can answer any questions you have and help you find the best option for your vehicle.
We hope you enjoy the state fair and also come see us for these great special offers! Again, they are only good while the fair is going on (Aug. 25 through Sept. 5). Remember to always come see us for all your truck accessory needs. Visit our showroom in South St Paul, call 651-451-1808 or Contact Us for more information.