Truck Accessories MN
If you are searching for truck accessories in MN, you have come to the right place! At Toppers & More, we love trucks, and we love to accessorize them! In addition to helping you protect your truck bed with a topper, tonneau cover or bed liner, we also provide various other accessories to make your truck functional and stylish. Whether you work out of your truck, use it as your daily driver or just have it for fun, we can help you get the truck accessories you need.
Some of the truck accessories we carry include: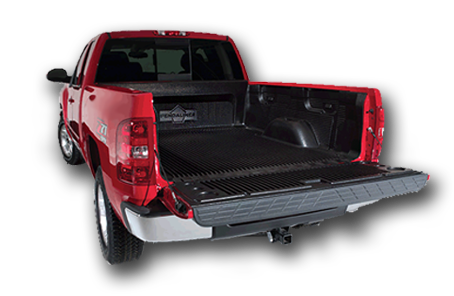 Seat covers
Floor mats
Tool boxes
Bug shields
Mud flaps
Remote starts
Remote starts
Vent visors
Tailgate locks
Bed rails
Bed rail caps
Bed lockers
Side steps
Towing hitches
Snow plows
We also have some accessories that help your truck stand out like:
Light bars
Chrome accessories
Whatever you need for your truck, we most likely have it or can get it for you! We carry many manufacturers so you'll have a lot of options.
Here is just a sample of the manufacturers we carry:
Husky
WeatherTech
Wade
Putco
Luveme
Ruff Tuff
Autopage
Truck accessories protect your truck, make if more functional, and add style and personality. Many truck accessories meet all of those criteria at once! So, what are you waiting for? Visit Toppers & More today to get the accessories you need for your pickup truck or SUV.
Truck Accessories from Toppers & More
Toppers & More is a family-owned business that has been serving Minnesota residents with their truck needs since 1949. We are proud to be a one-stop-shop for all you need for your tuck. Our friendly and helpful staff can help you find what you need and answer any questions you may have. We also offer installation services for most items we sell.
Whether you just purchased your first truck or you've been a truck owner for years, we are here to help you get what you need to make your truck the best it can be.
Learn More about Truck Accessories
Would you like to learn more about our truck accessories in MN? Call Toppers & More at 651-451-1808, visit our store in South St Paul or contact us. We look forward to helping you find what you need for your truck!